Coding machine -What is the scope and skill of the domestic automatic ink wheel encoder?
Recently, with the heating up of the manufacturing industry, in the packaging and printing industries, automatic ink wheel coding machines are widely used, and the demand for the coding machine machinery market is also increasing. Users are no longer limited to simple printing, but also to automatic The requirements for the quality of the ink jet printer and the adhesion of the ink are also enhanced. Let me explain to you the scope and skills of ink wheel coding.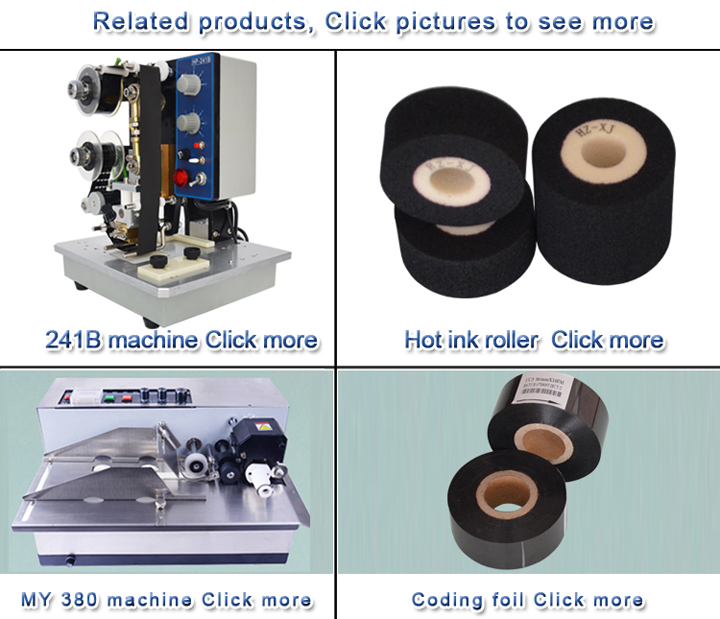 Automatic ink wheel coding machine is used for the surface of various flexible packaging cartons, paper, plastic bags and aluminum foils for pharmaceuticals, food, cosmetics, hardware and other labels, plastic bags, date, batch number, shelf life printing and other industries.
Tips for using automatic ink wheel coding machine:
1. According to the coded product, adjust the position of the code, and then lock it with the left and right bezels.
2. Open the card wheel and load the date that needs to be coded.
3. Adjust the gap according to the coded product.
4. Turn on the power, photoelectric tracking system, and start coding.
The automatic ink wheel coder is an advanced contact type thermal coder. The solid ink wheel coding machine adopts the combination of intermittent automatic heating and precise mechanical, and can select the coding content and coding position arbitrarily according to the needs of the user, and can set the coding number of the code to be fast and the performance is reliable. The writing is clear, the coding action and counting are controlled by photoelectric switch, the printing speed is fast, and the use is convenient.
Henan Union Coding Tech Co., Ltd. is a manufacturing company specializing in the research, development, production, sales and service of automated packaging machinery products. In the "market-oriented, credibility to win" business purposes, mainly engaged in automatic labeling machine, thermal transfer coding machine, ribbon coding machine, ink wheel coding machine and other products have been in pharmaceutical, daily, food , pesticides, seeds, lubricants and other industries are widely used; coding consumables: Coding Ribbon,Hot ink roller,TTO ribbon, labels and other consumables products sell well all over China.